EcoBagIt! HUNTER CAMO reusable sandwich bag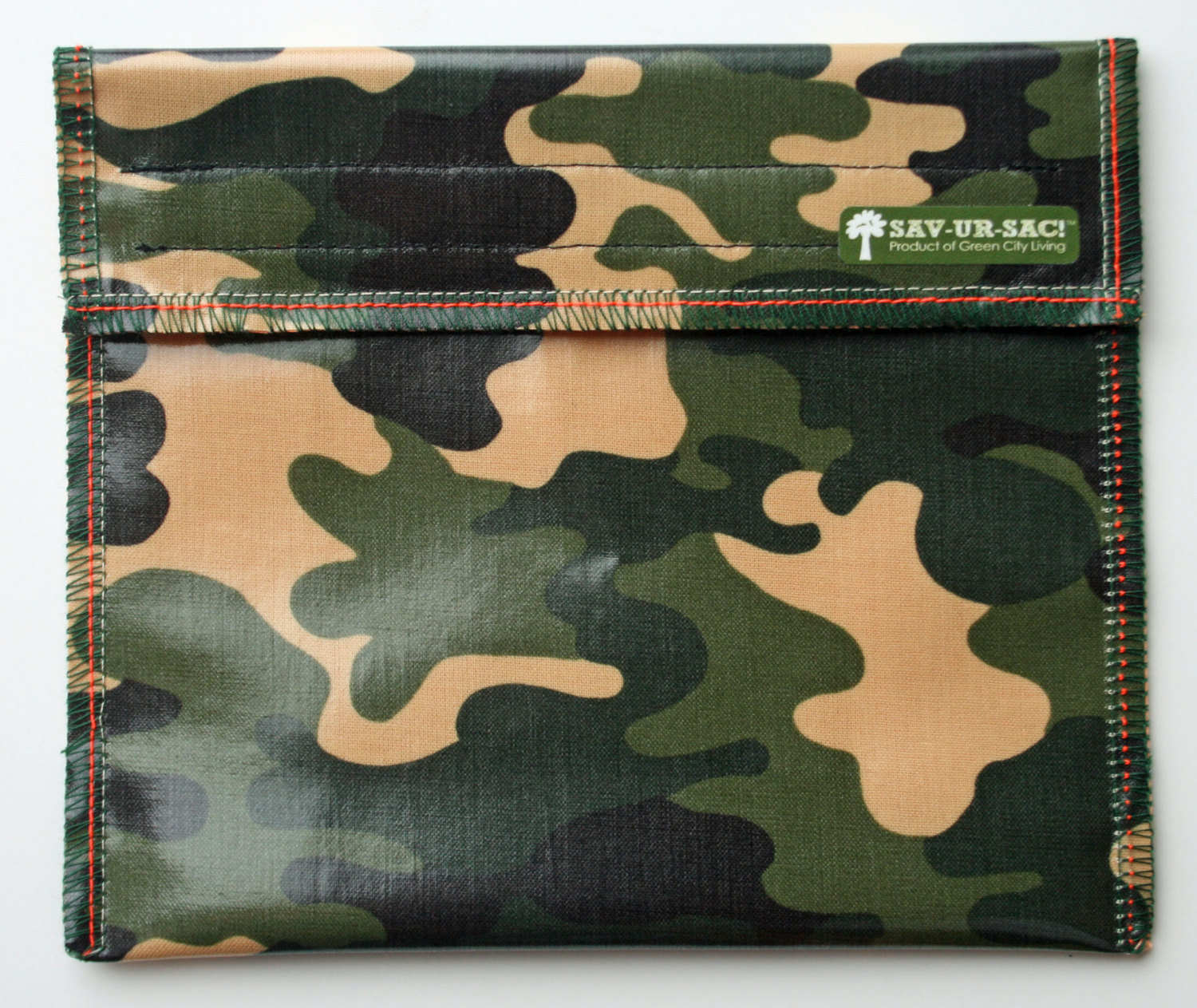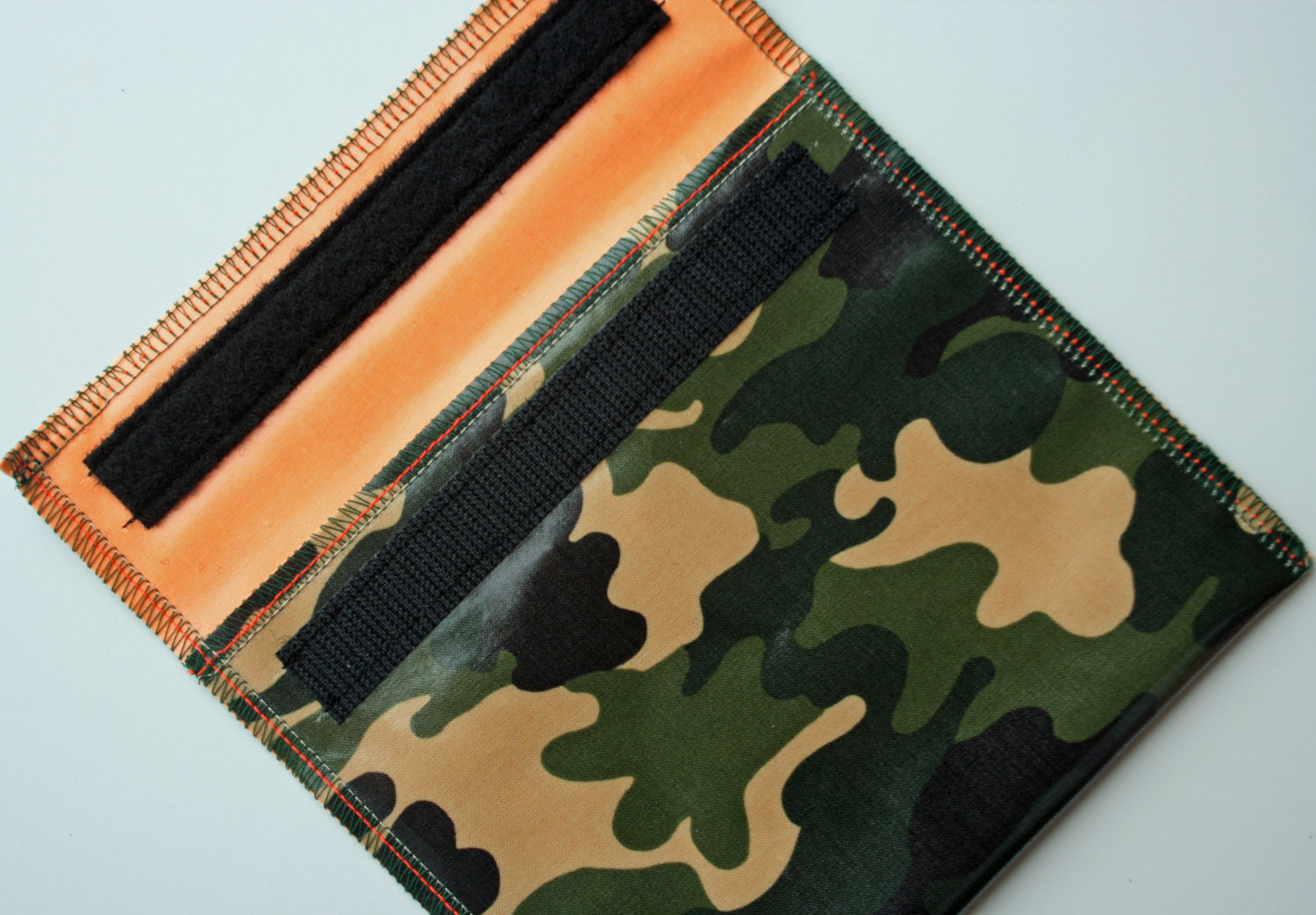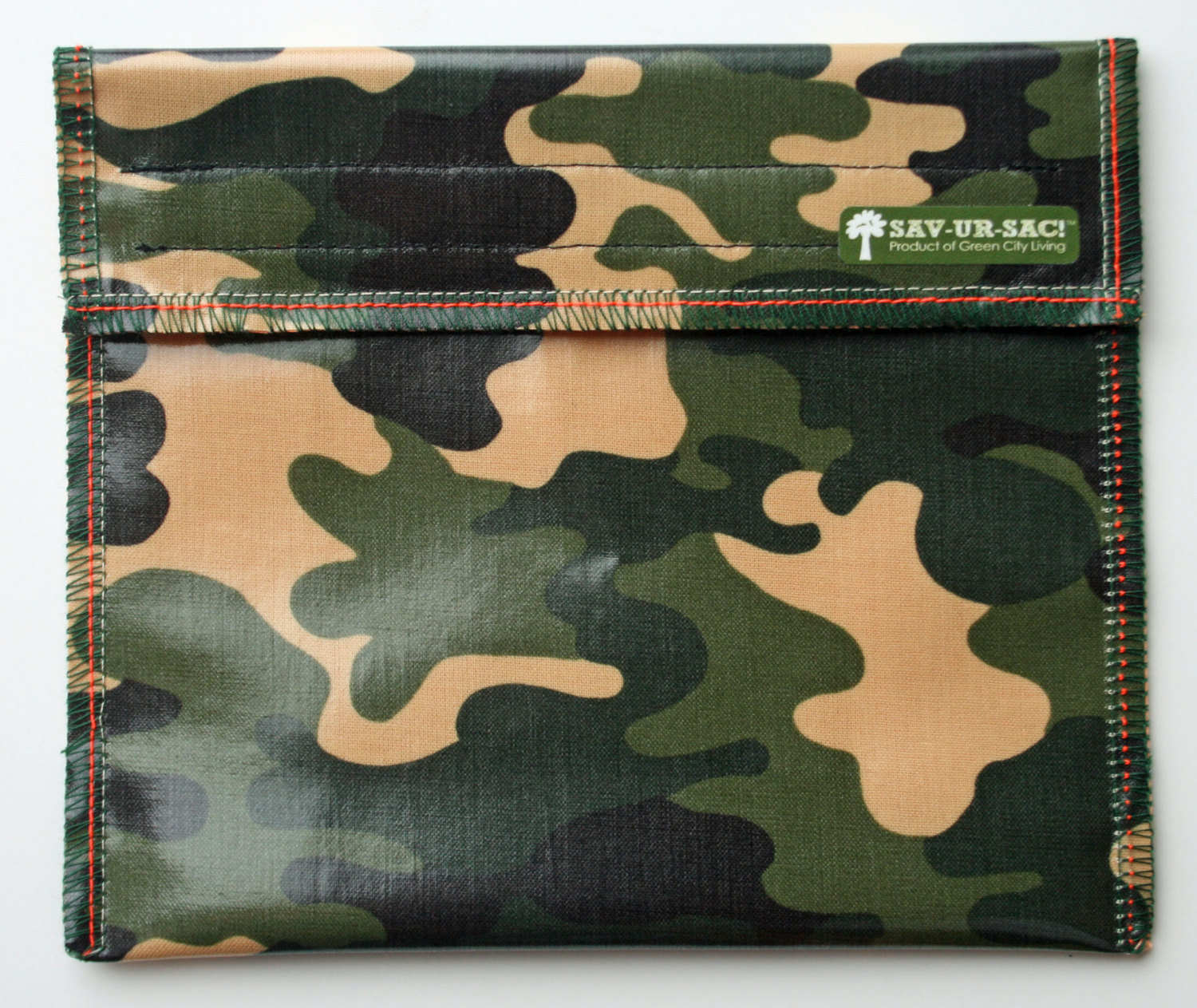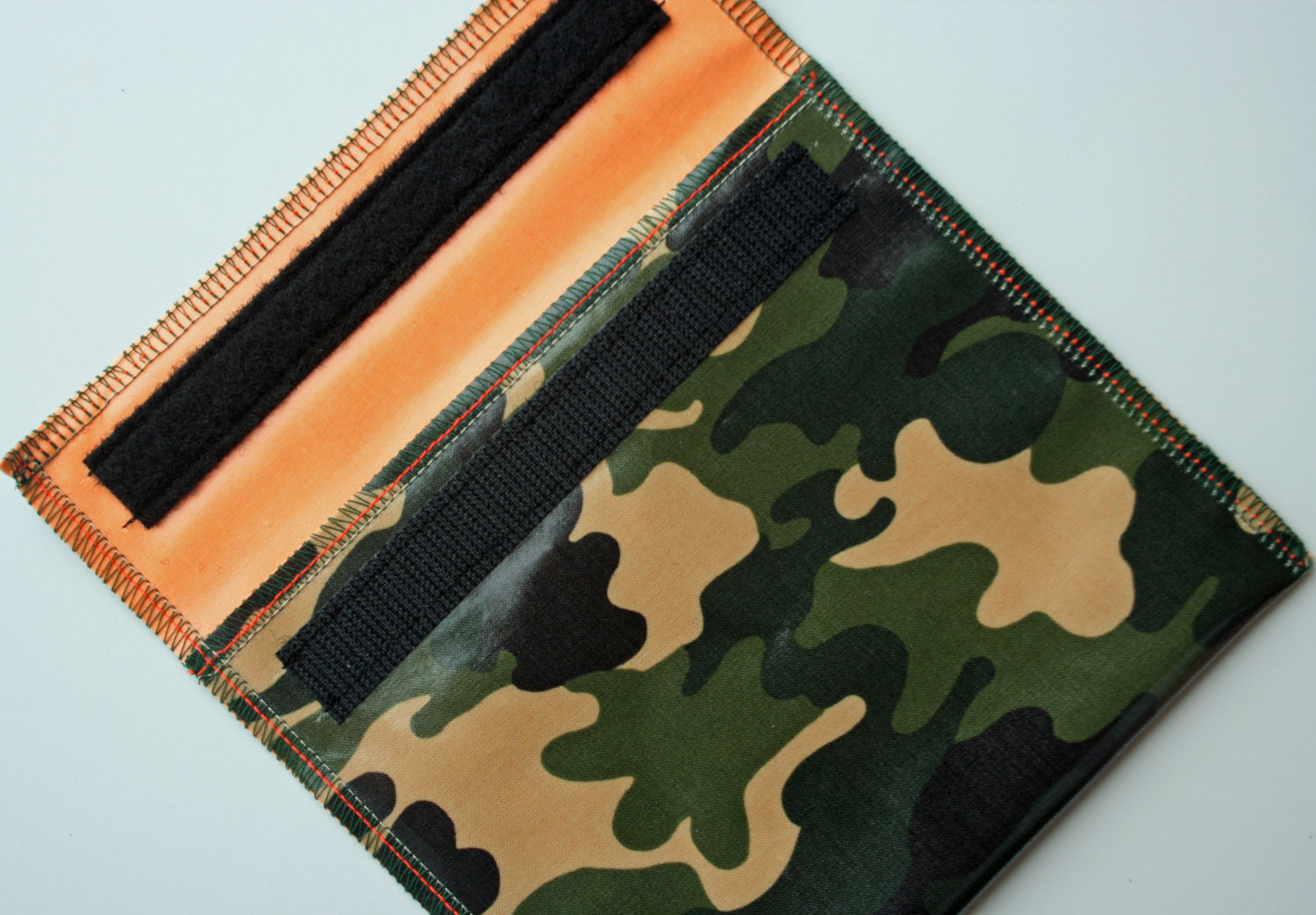 sale
EcoBagIt! HUNTER CAMO reusable sandwich bag
Food safe: The laminate is free of BPA, PVC and lead. It meets CPSIA requirements.
Actually keep food fresh! The bilayer laminate design of our bag works to keep air from drying out sandwiches or causing chips/cookies/cereal from getting stale.
Easy to clean: they can be washed inside out in the washing machine or handwashed in the sink. They should be air dried by placing them upside down over a lid rack or a bottle as you prefer.
Easy to sanitize: as a nurse and a mother, it was especially important to me in designing the bag to minimize the chance of germs with reuse. To achieve this, the seam stitching is placed ont he outside of the bag so that the inside is easily cleaned of all remnats of its previous contents.
Durable: after 3 years of trials, original prototypes are still in use.
Cool designs: the contrasting/coordinating fabrics are chosen to provide a fun or funky element to their use.
Roomy sizing: 6" x 7"

Etsy Eco-Tip: by preserving the flavor and freshness of food through our bags, I've decreased the amount of food that my family throws out--diminishing the farm to plate environmental toll of my family.