Eco Joe Coffee Filter set of 3
Our Eco Joe coffee filters filter out grounds very well, and coffee tastes great!
Wash and Dry filters before first use--they will shrink, but the shrinkage has been allowed for in sizing.
Set of 3
55% Hemp, 45% Organic Cotton
Can be rinsed and reused up to 3 times before washing
Lasts up to 12 months
Can be composted after useful life
Made in the USA.
These are awesome!
I was reusing the onetime use coffee filters when I strained my cold brew. This is exactly what I needed and I didn't realize it existed. So worth the money.
Coffee filters
I love them! Coffee tastes fantastic! Thank you for doing what you do!
Not received yet
The rest of my order was timely and I LOVE it all. Hoping for my filters soon!
Love these filters! I'm trying to transition to a waste-free...
Love these filters! I'm trying to transition to a waste-free kitchen and these are perfect. Durable, well made and fast shipping. Thank you!
I haven't tried the item yet because I am using the rest of...
I haven't tried the item yet because I am using the rest of the disposable coffee filters I already have but I am excited to try them! They look and shipped as expected. I do wish there was an option to buy 1 instead of 3 but other than that great experience!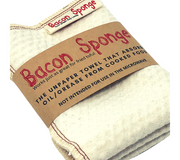 "Absolutely in love with our bacon towel. In our quest to be more sustainable I found it difficult to completely stop buying paper towels as we love bacon- and none of my unpaper towels quite did the trick. Enter the bacon towel-and we are now a 100% paper towel free home! Great quality and easy clean up!"
Heather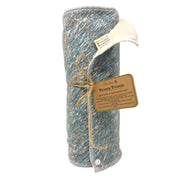 "Nice, heavy duty paperless towels. I like that there are two layers offering two different 'scrub/wipe' options. The roll they came on is nice and sturdy and I would expect it to last a good long time. And also they're just plain beautiful. Very happy!"
McKanney
"If you're looking for a real solid bread bag option this is IT. Love this bag! Keeps bread nice and moist, good size. The silicone zip tie, clip and humidifying tile are useful bonuses that are included."
Heather Reiss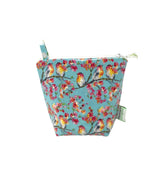 "This makes the perfect wetbag for reusable pads and cloths while out and about. It fits well in a medium to large handbag and looks pretty enough to be a regular makeup or accessory bag."
Destiny Adcock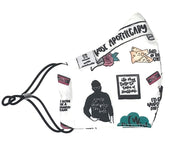 "Love, love, love this. One of the highest quality masks I bought on here (Etsy). I would give it 6 stars if I could. ⭐⭐⭐⭐⭐⭐"
Diana Ratcliff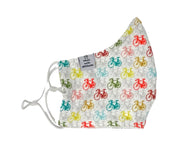 "A top quality mask with all the features you want--sturdy nose wire, adjustable ear loops, great craftsmanship and you can order the perfect size! A winner! The seller is very responsize and couldn't be nicer!"
Val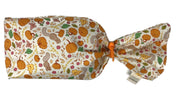 "Keeps my home made bread fresh and soft longer. The bag comes wiht a ceramic bread saver that keeps the bread moist and soft. Cute design. Well made and easy to clean."
Katarzyna Margiel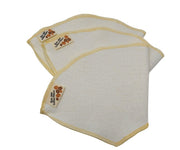 "These are amazing! Very quick shipping. VERY well made."
Brianna
"Love this and purchasing another one for my sister for Christmas! It really keeps the bread soft!"
Jill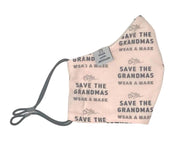 "I LOVE this mask!!! It's the most comfortable mask I own-fits my face fully and securely without suffocating me. It's extremely well made with a filter pocket, nose wire and adjustable ear loops. Plus, the message on the mask says it all! I've already gottn several compliments and smiles. :)"
Jennifer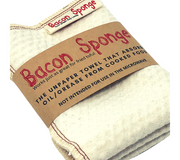 "This is an amazing eart friendly product. So long paper towels to get rid of bacon grease. It cleans nicely based on instructions and I am so glad I found this product."
Kristi Newbold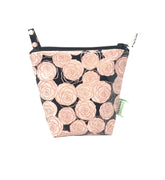 "Darling bag. I have ordered-- think this is my 6th. My sister took a couple from me. Very well made and useful."
Jill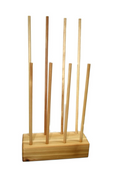 "This is soooo useful for all the plastic bags we recycle that need to be washed anddried first."
Amy Green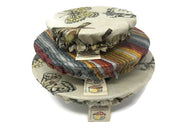 "I love my little bowl bonnets! I use them for bowls of dough while they rise, jars of kraut while they ferment...and they are so damn cute. I can't take it."
Kate Rabinovitz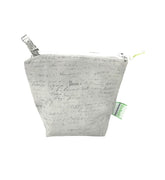 "I'm trying to go plastic free and these reusable sandwich bags were top quality. I love the design choices and will certainly order from this seller again."
Eve Maslin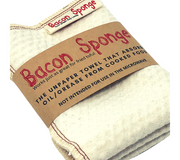 "The Bacon Sponge unpaper (towel) works great. I ordered one a while ago and loved it so much, I wanted extra. I am definitely happy with this item and highly recommend it."
Debbie Hurley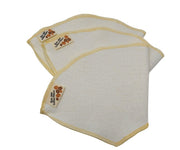 "We were so happy with our first order that lasted for more than two years before the water would take ages to run through that we decided to order a new set. Quick delivery and expected quality. The new ones work perfectly, thank you!"
Daisy